phone 925.820.6758
toll free 800.576.6935
Practices for Sale
If you are interested in any of our listed practices, please complete our Confidentiality Agreement and fax or scan and email it to us.

California Practices for Sale
Mountain View, Endocrinology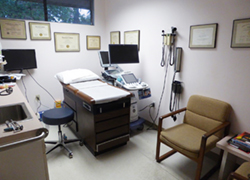 Long established with revenue of $1.1 million on 2.5 doctors. High referral rates from physicians and other patients. Pent-up demand indicated by long waiting times for appointments. Photos available. Offered at only $403,800.
San Francisco Bay Area, Psychology and Psychiatry Practice
Highly profitable, 3-location clinic providing specialty counseling with an emphasis on Workers' Compensation issues. Referrals from numerous carriers, employers, occupational injury clinics, and attorneys have supported annual growth in revenue averaging 25% over last few years, now at $2 million. Eight professionals on staff in addition to the selling doctor. Seller will stay for smooth transition. Third-party appraisal available. Offered at only $1,245,000.
Colorado Practices for Sale
Denver, Plastic Surgery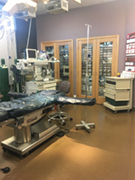 An AAAASF-certified on-site operating room, combined with an outstanding location, are two of the many attractive traits of this suburban Denver practice. Revenue approaching $2 million. EMR in place. Third-party appraisal available. Photos available. Offered at only $516,000.
Denver, Neurology with Infusion Clinic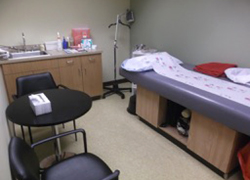 Southeastern suburban. Revenue $3.7 million. Long established, high patient satisfaction, providing these services: Neurological Consultations, EMG, EEG, aEEG, Infusion Therapy including medical Botox injections. Independent appraisal available. Two PAs provide most services; MD works only three days/week. Photos available. Offered at only $470,000.
Sale Pending/Sold Practices
Central Peninsula, San Francisco Bay, Ophthalmology
Fairfax, VA, Family Practice
East San Francisco Bay, CA, Occupational Medicine/Orthopedics/Urgent Care
Rancho Cucamonga, CA, Family Practice
Gilroy, CA, Medical Oncology/Hematology Practice
San Diego, CA, Sleep Medicine Practice
Castro Valley, CA, Radiation Oncology
San Francisco, CA, Weight Management
San Leandro, CA, Plastic Surgery
Concord, CA, Pulmonary and Internal Medicine
San Francisco, CA, Pain Management
Boulder, CO, Cosmetic Surgery